North Long Lake Association
---
For the residents and friends of North Long Lake in the Brainerd Lakes area.
2021 Annual Meeting and Picnic

The 2021 annual meeting will - once again - be "live and in person" on Saturday, July 17th at Legionville.  After a short business meeting, we'll have door prizes and lunch.  There will be booths with representatives from AW Research (lake and well water testing), Crow Wing County Master Gardeners, and (we hope) the DNR.  We missed our annual meeting and picnic last year and look forward to a record attendance this year.

2021 Board Elections

Our board elections will be conducted in July at the annual meeting.  If you are interested in serving on the board, please send a note the north.long.lake.news@gmail.com.

July 4th Boat Parade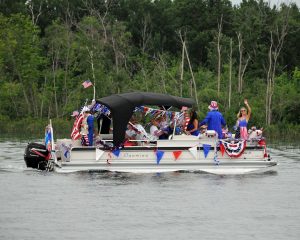 Please plan to participate in our 2021 July 4th boat parade as it circles 371 Bay.  It's starts at 4pm.  The 2020 July 4th boat parade was a big success with over 70 boats participating.  Thanks to Claire and Stephanie Esser for organizing the event.  See the slideshow on our NLLA YouTube Channel here.
Curly Leaf Pondweed

The association has treated a 3 acre area in the northeast section of Merrifield Bay for Curly Leaf Pondweed annually.  This is an annual treatment and the area to be treated is based on an evaluation each year - with approval by the DNR.

This year, we identified additional areas to be treated on the south side of Merrifield Bay.  As a result, we are now treating a total of approximately 10 acres.  
Loon Nests
How did your loons do this spring?  If you have a loon nest (natural or artificial) on your lakeshore, please contact Harris Goldstein at harris.goldstein@northlong.org.   We'd like to know how successful the hatch was this year and whether the nest is one owned by the association.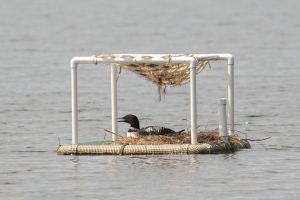 North Long Lake Association, PO Box 54, Merrifield, MN  56465
© 2021, North Long Lake Association, All Rights Reserved